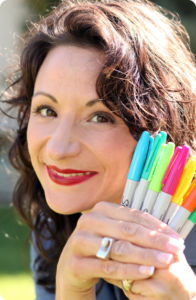 Back to School time is here which means… new friends, new beginnings and lunches in the bunches! No worries…Wurth Organizing has gotcha covered with our first Fan Family giveaway from the yummy popchips company.
Scrambling for the right organized solution for school supplies? My new favorite school supply solution is called the Locking Pencil Craft Box made by Vaultz.
Make this new school year the fresh start you need for your home and family life! My latest Teachable Tip will help you keep it alllll together. Well…I can't promise that coverage for the aging lower half of our bodies, heck that is what spandex is for right? However, I can help you organize your drawers to find it though! Until we gather again, remember – Happy Days Come Thru Organized Ways!
Back to School Give-a-way with Pop Chips…
Wurth Organizing was delighted to be one of the event sponsor's for The Girls Night Out by Scottsdale Moms Blog www.scottsdalemomsblog.com and Everyday Childhood www.everydaychildhood.com where Mom Bomb Boutique www.mombomb.com hosted over 175 moms at their posh boutique! Before I could take a sip of my wine my named was drawn receiving the generous raffle prize for a Spa Event in which the popchips brand www.popchips.com is a sponsor. Our family has enjoyed these yummy heart-healthy chips which are not baked, nor fried, but popped to perfection! Both popchips and myself thought it would be "fantastic fun" to offer a Wurth Organizing Fan Family a month's supply of pop chips as a Back-To-School Giveaway!
We are giving away (2) 1-Month Supply of popchips cards = Valued at $35 Each
Interested in Entering?
1.) Create a few clever sentences about how your family embraces our two loves: organizing and snacking! Send your story to [email protected]. Pop Chips will review and select the winning family on Wednesday, August the 17th by midnight (MST)
Please leave a separate comment for each entry:
2.) I'm a fan of you! Are you a fan of Wurth Organizing on Facebook? If so do tell us!
3.) Pop Chips wants to see you smile! Are you a fan of Pop Chips on Facebook? If so do tell them!
Winner will be selected on Monday, August 22nd, 2011 by midnight (MST). Any entries received after that time frame will not be considered for the giveaway. Winner will be selected thru review of entries by via voting from Pop Chips and Wurth Organizing.
Today's Teachable Tip:
Locking Pencil Craft Box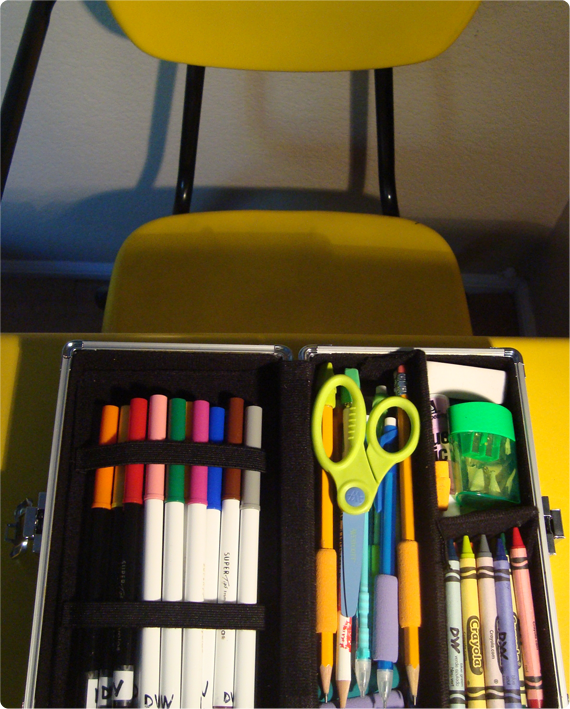 Toss it kick it or flip it in the air…my 5 yr old had to officially test it out of course! The supplies are kept in place via adjustable Velcro straps or sections. Case holds: 12 tall markers ,12 tall pencils,a small craft scissor, a just shy box of 24 crayons, large eraser, sharpener and a flippin glue stick. for oh yes folks… UNDER $10 dollars. Ahhhhh…The skies have opened in my world and my son's as he embarks on a well organized journey to Kindergarten. Product is offered slightly different on-line at www.vaultz.pronto.com than mine found at my friendly neighborhood Office Max www.officemax.com. Plus Office Max offers great weekly deals www.couponcodes.com.