Ride Safer Travel Vest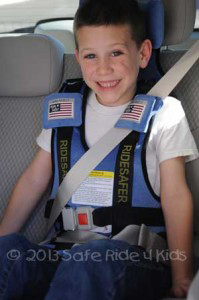 The Revolutionary and Wearable Child Restraint System
The Ride Safer Travel Vest is a safety restraint that is worn by the child like a vest. It is designed for children outgrowing a convertible child restraint system. It correctly positions the vehicle's seat belt over the child while keeping their center of gravity low in the vehicle seat which beneficially changes the crash dynamics. The Ride Safter Travel Vest has improved safety and design over other currently available products.
Makes Car-Pooling and travel easier and safer than ever!
Wurth Organizing is proud to be an Authorized Dealer of the RideSafer Travel Vest.
Starting at $135 – If decide to purchase or want more detailed info click this Affiliate Link to SafeRide4Kids.com
MEGA Expand-A-Shelf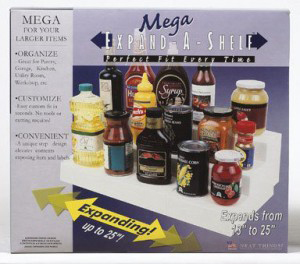 The Mega Expand-A-Shelf fits your need for cabinet and shelf organization in the kitchen and throughout the home. The kitchen shelf organizer fits into any cabinet or shelf, 12″ deep, and expands in width so you can organize half of a shelf or the whole thing. Use this expandable cabinet spice organizer in the laundry room, kitchen or garage for larger items. Improves visibility and accessibility of items stored in cupboards, while maximizing storage space.
Product Dimensions: 19.2 x 24 x 14.5 inches
Price: $18.24