The endless piles and loads of laundry can be daunting! With a few tips and some favorite laundry room products you can turn laundry time from dread to DONE!  
Here are my top four laundry room hacks and solutions that make this daily chore significantly streamlined!
Beverage Dispensers for Liquids
Laundry day just got more luxurious… why not? I helped a busy professional client make the everyday laundry grind a bit more inviting! These glass beverage jars from The Container Store did just that.  While they no longer sell this version, these glass jars I found on Amazon would work well!  Simply pour in your favorite laundry liquids and you are good to go! Nothing feels better than turning the ordinary into extraordinary!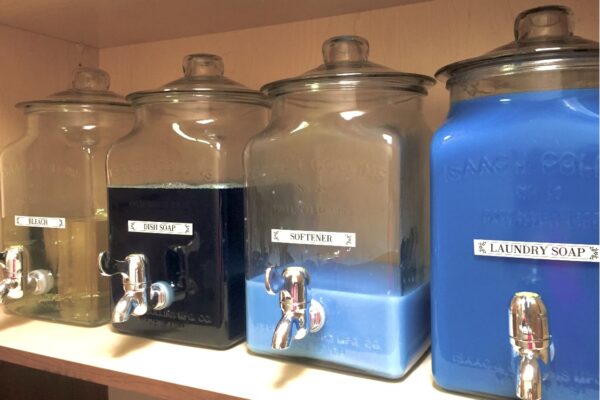 Stain Soaking Station
I could not live without a stain-soaking station. Our family invests in nice quality clothes so when a stain occurs everyone in the house knows where to go to prevent it from worsening. Grab your favorite stain remover… ours has always been Dreft Baby Detergent. We rub Dreft liquid directly on the stain with an old toothbrush to remove and release the stain on clothing fibers. Place in the designated soaking system, add another few tablespoons of Dreft to the bowl, fill with water, squeeze and flip the garment a few times. Set to soak thru the day for best results. Wash in regular load or rinse then hang dry. Guarantee stain will be gone!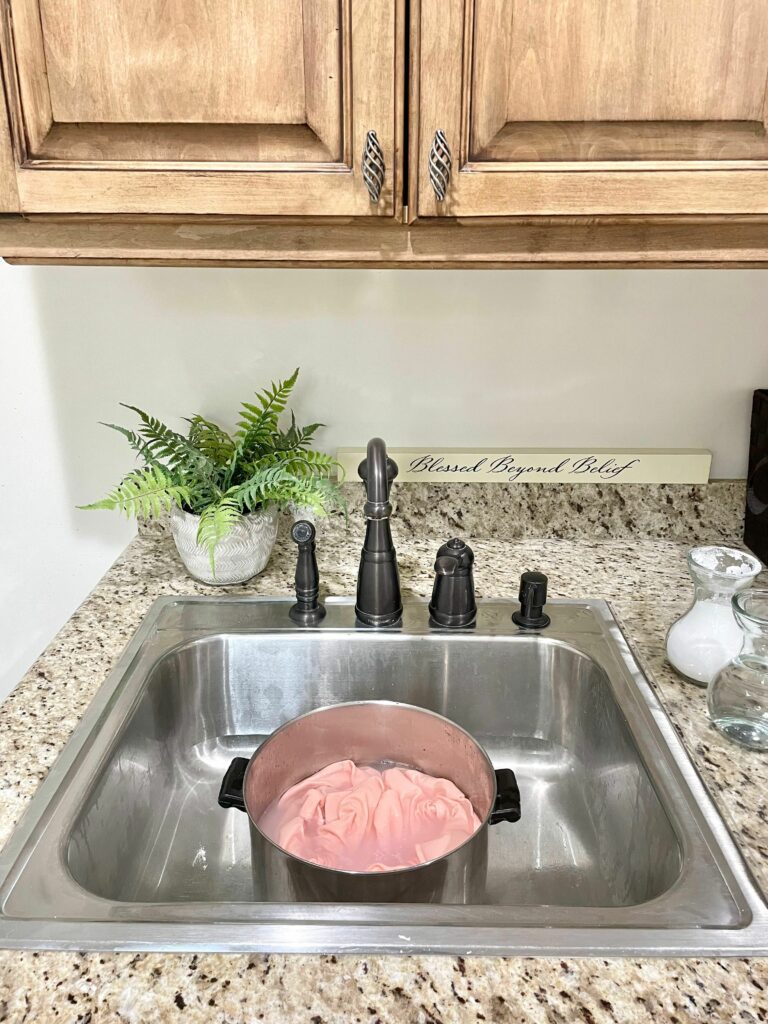 Family Laundry Baskets
Assign and label each family member their own clean clothes laundry basket. Clean clothes and mesh socks and/or sports sacks easily get tossed into their assigned basket. The basket also acts as an efficient delivery system for personal items such as hats or books or bathroom-related products. The Whitmor woven totes have been a hearty favorite in our house due to their soft but hearty woven straps and side handle that makes it easy for little hands to lift. Finish the look with a labeled tag from my custom tag collection.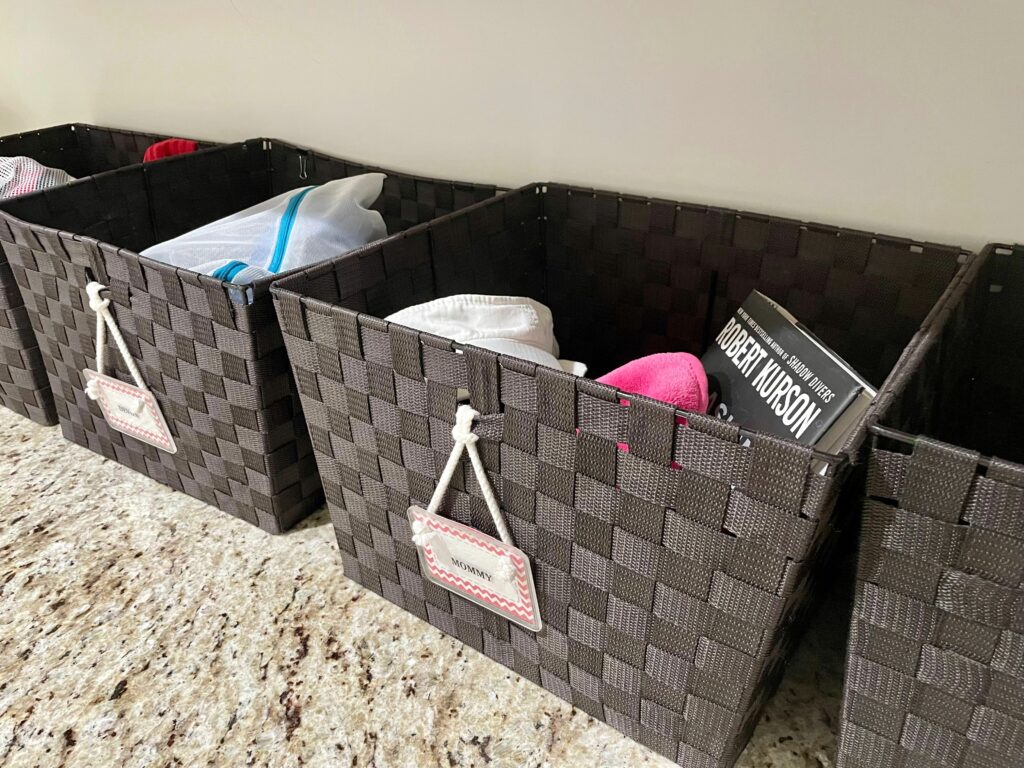 Individual Sport Training Set Sacks
For years I have used a large Whitmor Laundry Mesh Sacks to consolidate, clean, and store EACH soccer uniform set together.  Simply adopt this same concept for any sport or activity. Start by placing an ENTIRE practice gear set into a large mesh sack – jersey, shorts, compression, socks. Zip up the sack and identify with a colorful ribbon WHICH child the Sack belongs to.  Continue my Sack System concept for the other training and game gear sets. Spend quality time with your kiddo by creating the system together.  Decide where dirty zipped Sacks get placed whether be in the everyday hamper or like us prefer the laundry room counter for quicker turnaround. Sack goes into washer, dryer, and then into THEIR labeled clean laundry basket. Total Game Changer like no other!!!!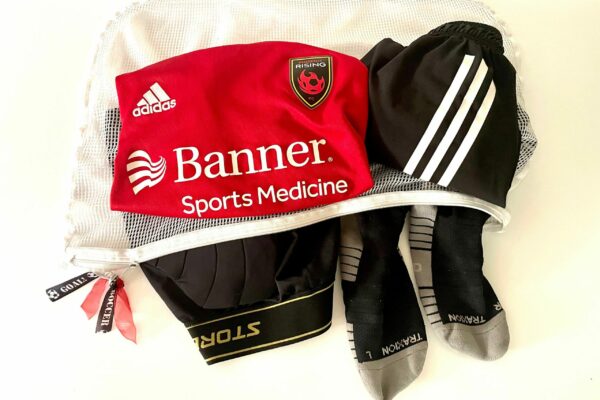 Hope you enjoyed learning about my favorite laundry room hacks.  Please share this blog post to help educate and inspire your loved ones. Is there an area in your laundry room that frustrates you or a daunting chore you dread?  Let me know how I can help you become organized and efficient in your daily tasks! 
---
Alrighty, my organizing gurus…
If you are looking for more insider info then hop over to
I hope you found our shared information insightful and remember…..
"Happy Days Come Through Organized Ways"! TM