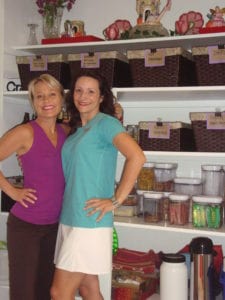 M.O.M. of the Month stands for Mother On a Mission of the Month!  Each month Wurth Organizing will feature a M.O.M. or a D.A.D. (Dad Against Disorder) of the Month. As their Professional Organizer, I am so proud of these clients who embraced their clutter clearing journey with a serious get it done attitude and deserve exceptional praise.
I thrive on the excitement felt upon arriving at a client's home. To me the ding of the doorbell marks the beginning of other space and  life transformed. In my clients session packet I give them a best foot forward promise. My signature acknowledges my commitment to them as their Organizing Guru and their signature acknowledges them as a "Man or Woman on a Mission". I feel their work with me needs to be shared to inspire others to dive in and start embracing a simpler life today, not someday.  Their "Organizing Mission" is now complete.  We are delighted to  share their  testimony and before/after photos of their newly organized space with you!
I have so enjoyed working with Julie in her home these past few months.  She is always alive with kindness and full of energy!  Her vivacious personality is contagious along with  her other talents in music and health which inspired me to get off my butt and try Power Yoga!   
Her inspiring story begins …
"I feel like I was a pretty organized person but wanted to get Danielle's opinion from a creative practical background on how to better utilize the space and the things I have in them. When Danielle first entered my home, I thought to myself "there really isn't too much I need help with" BUT…….as we walked from room to room…the suggestions she gave me were so much fun and helped to simplify the "Clutter" in my life. It gave me more of a system for everything!

One of my VERY favorite things Danielle did for me was to encourage me to create "displays" of my favorite memorabilia on the VERY top shelves in my master closet and pantry.  She said the eye always goes up….so why not enjoy looking up!! I LOVED that she also suggested to decorate my upper master closet shelf with some of my favorite "Julie-ism's" (pictures from friends, favorite cards and pieces of artwork, kindergarten drawings from my daughter that I just couldn't part with) making it my own shrine!!  I spend a lot of time in our big walk- in closet so from a time management perspective I really loved how we also created pretty coordinated labeled baskets for my undergarments. Now I don't need to run out to the bedroom for my undies, bra's, socks, jammies when I get ready in the morning or evening!  I feel I am much more effective with my time since all my "get ready" stuff is at my fingertips!

Another area we ALL love as a family is the "Arts" Room.  This used to be the "Catch all" Room where I would put anything I didn't know what to do with in it!!  Now, we have the piano, a book case filled with books, DVD's, art supplies, a TV/ stereo, my daughter's computer and school supplies!  It's a great room that she plays in when friends are over for playdates, homework and arts and craft projects. Also now Mommy can close the door enjoying playing the piano …. all by myself!!

Lastly, I also really appreciated Danielle giving me the option to do "task homework" between sessions if I desired. I am a person that is good about working off a
"task list".  These projects were things I could do or organizational products I could buy on my own based on her recommendations to maximize my space.
We saved money on booking additional sessions with Danielle because she was so flexible and respectful working within our family's budget.

I feel women need to give themselves "the permission" to spend a little money on their home and themselves so that their home and life can run more smoothly, because it is sooo worth it!  The organizing sessions with Danielle has helped my entire home. My husband has appreciated the organized systems so much; my daughter plays in her Home School Room now non-stop.  It was worth all the efforts put forth!

Julie Barrett – CEO of the Barrett Household, Director of Christian Music Ministries for Kids and Mother of Abby Jo