Hellloooo Organizing Gurus!
Since we are still on #Coronacation, many families are using this time to focus on
re-organizing their homes.
I personally think you never need a reason to organize,
If there ever was a time to focus and finish on creating organizing solutions for zones in your home
… NOW-IS-THE-TIME!
I was honored to be interviewed by luxury home realtor Samantha Malcolm as a featured expert on her
"Sold by Samantha" blog series on liveitloveitlistit.com.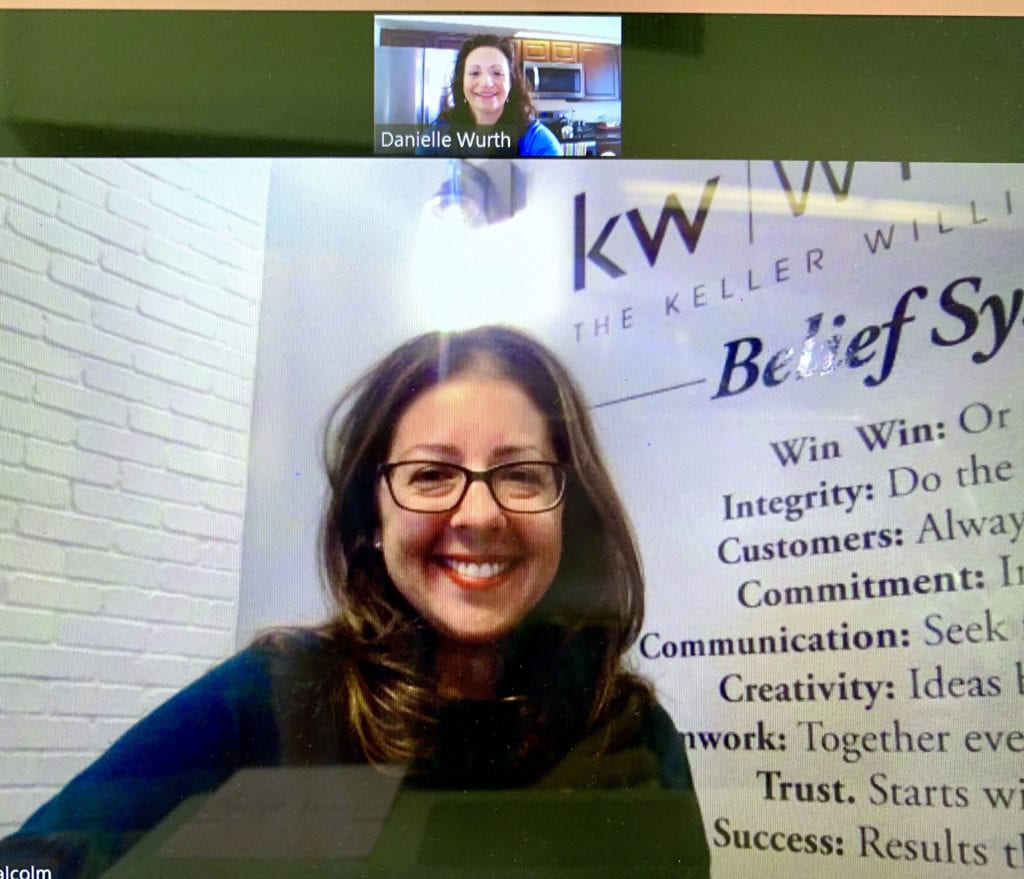 We both share a love for our local neighborhood of Scottsdale Ranch, so we wanted to team up together and give back on the BEST Quarantine Organizing Solutions to Tackle.
We cover the BEST-of-the-BASICS: a Handy Cleaning Caddy, the Pandemic Food Pantry, the Classic Junk Drawer and the Laundry Room Reality.
Let's join hands as we wear our germ-fighting gloves and tackle these today!
Samantha:
Thank you for your time and expertise today! So much has changed in our world the past few weeks. What are some solid classic organizing solutions that can bring order to our homes in the midst of the chaos that's out there?
Danielle:
I think the biggest thing we can give ourselves is a Clear Mindset.
There is tremendous clarity when systems in your home are "under control" when the germs around the globe are "out of control". Tackling small projects can earn big wins even if that is 5, 10, 20 minutes a day.
Out with the old in with the new. It's a great time to revisit what needs a refresh, such as the importance of having well-sanitized brushes for your dish cleaning. We were definitely overdue for new dish brushes so thought why not swap it all out now while quarantined at home. Loving the wooden handle vibe from the full-circle dish series with replaceable heads.
Cleaning Caddy. Having all your supplies in one-ready-to-go caddy is key when working in a variety of spaces. Here's a few of my core favorites stored in my caddy…
DIY Kid & Pet-friendly Vinegar Solution – we have a small sprayer filled with 50/50 white distilled vinegar and water and a few drops of an antibacterial essential oil. It is a kid-friendly size so my boys can be involved in cleaning the dinner table each night.
DIY Bleach Based Solution – if you want to kick things up a notch and rid most surface viruses then this bleach solution will do the trick. I used this gallon-size container from my white distilled vinegar and added this basic chalkboard label with the recipe:

1.25 cups of bleach
5 teaspoons of a laundry soap
Few drops of essential oil such as lavender
Fill the rest with water

Baby Wipes – Before our quarantine lifestyle began, my kids and I always washed our face and hands after school before we ate snacks. The same goes for once we leave any store and re-enter back in our car.
Cleaning Cloths and Brushes – Small cloths for cleaning surfaces and a few cleaning brushes to scrub around hard to reach areas.
Samantha:
While you're in the kitchen and stocking up on everything we can find under the sun, how can we best organize our pantry with all the things that we're bringing home?
Danielle:
So much money can be wasted in the pantry… literally hundreds to thousands of dollars, so the first thing you want to do is the following:
Sort your items by themes – from bulk rice and grains to canned goods, chips and snacks and dinner meal themes.
Remove the packaging – the minute you come home from the store we like to get rid of all the packaging. Knowing now that viruses can live on surfaces for up to 9 days we want it out of the house as soon as possible or maybe not even bringing those things in the house.
Re-purpose store product containers or buy new – either way, containers are easy to clean and once again removing excess to see the volume of your inventory is a plus so your don't overbuy. We love the oxo product line… such a great value for the money.
Mega expand a shelf – the best product on the market for storing canned goods of all shapes and sizes. Can always place small blocks of wood in the back if you weren't able to purchase something like this unit right away.
Label everything – marking the tops and/or sides of containers is essential. If you don't have a Brother label maker, you can substitute using a piece of clear tape packing tape and mark it easily with a Sharpie. Not having everything labeled is the number one reason most pantries don't stay organized since all family members are not aware of what food items are stored where.
Separate main stock from back stock – we keep our main stock in the kitchen pantry and then our back stock in the garage sorted by the same food categories.
Involve the kids as much as possible – if you haven't done it before now is the time. We are all in this together, staying healthy together while we quarantine under the same roof!
Samantha:
I know we have a couple of junk drawers in the kitchen right? How do you organize them?
Danielle:
Since its a drawer that everybody's going to touch I encourage everyone to have their say on their top favorites to store in there.
Decide what items to store in the drawer. – discuss what belongs in the drawer and what doesn't.
Empty the drawer contents – wipe it out, sanitize it all, separate out the main stock from back stock to donates.
Measure the space for a future solution – we use a bamboo drawer organizer but can easily re-purpose an old cutlery tray, the bottom of food containers with missing lids or checkbook boxes. Double-check the height of the drawer to ensure plenty of room for it to properly close.
Clean and return only core items –  only store what are the bare daily essentials. Play around with the spaces and shapes of items to maximize the drawer space. Return items that belong elsewhere and remove excess inventory to be stored in back stock or place in your future donation area
Samantha:
Ok last question and it's an important one. How do you handle laundry in your house? Do you do it on certain days and how does it all get done?
Danielle:
Oh yes..the Ground Hogs Day experience that never feels like it ends!
Find a schedule that works for your family – For our family, the heavier laundry days were done on the weekend due to soccer games and was a cost savings to being off-peak hours.
Reduce the overall laundry volume – We also select one pajama set to wear for the week. They are rolled tight like a burrito and wrapped with a rubber band so stay together. Learn more about other clever clothing solutions in our recent post: 5 Smart Ways To Organize Your Kids Closet.
Use smaller vs. over-sized laundry baskets – There are so many benefits for this reason:
Easier to store 4 smaller baskets

on a floating shelf behind the washer and dryer machines vs. taking on valuable counter space.

Designate a basket per family member –

My favorite laundry basket is this woven strap tote made by Whitmor. It is labeled with my Organizing tags so everyone knows which basket is theirs and avoid the mayhem from missing anything.

Acts double-duty as a catchall basket –

From hats to headbands and keepsakes. Easier to manage the delivery of a small basket to their room or bathroom area.
Don't have time to tackle a project like this? Don't fret, my friend…we've got you! Learn more about our SERVICES and how we can help you transform your home!
Think about your projects, break them down into
phases and always remember to " Ignite the Organizer in You"!
---
Alrighty, my organizing gurus…
I hope you found that information insightful and remember…..
"Happy Days Come Through Organized Ways"!
If you have questions or if you are looking for more tips, reach out or be sure to follow us on Instagram and Facebook!